"A national phenomenon..."
-The Milwaukee Journal
Dr. Jason Paul Peterson has captivated hundreds of audiences throughout North America, Asia and Europe. Critics praise his impeccable technique, deep musicality and mastery of classical and popular styles.
Recent concert highlights include multiple performances at Carnegie Hall, the Chicago Cultural Center and the Kennedy Center, recitals at the Mozarteum in Salzburg, the Mosel Musikfestival in Germany, the Engadin Festival in Switzerland, the Petit Palais in Paris, as well as performances in, Italy, Spain, Greece, Slovenia, Mexico, China, Taiwan and Singapore.
Two performances of the Tchaikovsky First Piano Concerto with the Wisconsin Chamber Orchestra drew more than 20,000 listeners, and his solo recitals on the historic Dame Myra Hess Memorial Series in Chicago were broadcast live nationwide.
"Technical brilliancy... conveyed all the nuances in performance."
-Polonaise Magazine
Dr. Peterson recently performed an American-Soviet program in the Rathaus of Torgau Germany for the Elbe Festival, commemorating the meeting of Soviet and U.S. troops in 1945. He also presented a series of solo recitals in Switzerland featuring the music of Swiss composers, and performed this music in Carnegie Hall in February 2015. In great demand as a collaborative performer, Dr. Peterson has accompanied countless singers and instrumentalists. In Switzerland, he has a piano duo with Antje Maria Traub and tours with the new music group Ensemble Spektrum. His world-premiere recordings of Michael Linton's three virtuosic song cycles Carmina Catulli, the Wilde Songs and Franchetti Songs with baritone and two-time Grammy nominee Edwin Crossley-Mercer have received much critical acclaim.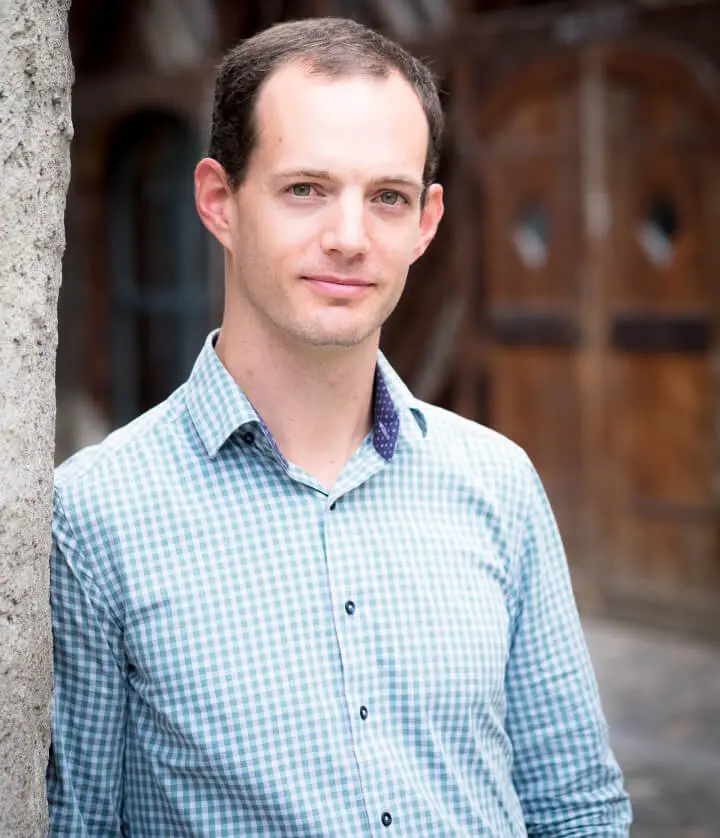 "A piano concert of a completely special sort... Absolutely an exquisite experience."
-Leipziger Volkszeitung
As a teenager, Dr. Peterson was awarded grants from the Chopin Foundation of the United States for four consecutive years. He is the winner of the 2006 Bradshaw & Buono International Piano Competition and was the only American finalist in the 2001 Grace Welsh International Prize for Piano. His recent performances of Swiss music have been supported by the Aargauer Kuratorium, the Migros Kulturprozent, the Peter Mieg Foundation, the Werner Wehrli Foundation, and the cities of Ennetbaden and Baden.
A Fulbright Scholar, Dr. Peterson studied at the Hochschule für Musik in Weimar, Germany while completing his doctoral dissertation on the piano music of Georgy Enescu at the Peabody Conservatory. He also holds a Master of Music degree from the University of Texas at Austin and a Bachelor of Music degree from the Eastman School of Music. Dr. Peterson's principal teachers include Natalya Antonova, Anton Nel, Alexander Shtarkman, and Grigory Gruzman. He currently resides near Zurich, Switzerland and is a faculty member of the Kantonsschule Baden, having previously held a full-time faculty position at Old Dominion University in Norfolk, Virginia.